So, recently I got commissioned to do two similar designs, after friends had seen a photograph in my photobucket album. I decided to up the stakes a little and use sterling silver throughout, including all of the findings. It was a scary time, especially using the sterling wire, every time I messed a link up I was petrified!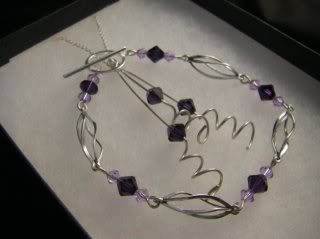 This is the full set, using purple velvet swarovski 6mm crystals, and light violet 4mm crystals. I think the colour combination is fantastic (although I could be biased, as purple is my favourite colour!). I'm also really pleased with how the photos turned out, and hopefully they can only get better from here. As a comparison, here is the photo of the other set that I made: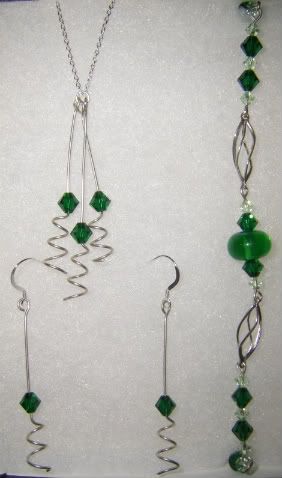 See the difference in the photos? Wow, the difference a daylight bulb makes!
Thanks for reading,
Colleen